Well friends, I tried my first attempt at the "ombre" nail art trend, with mixed results. I was trying to go for a more subtle effect, fading a metallic blue into a metallic silver. Thoughts?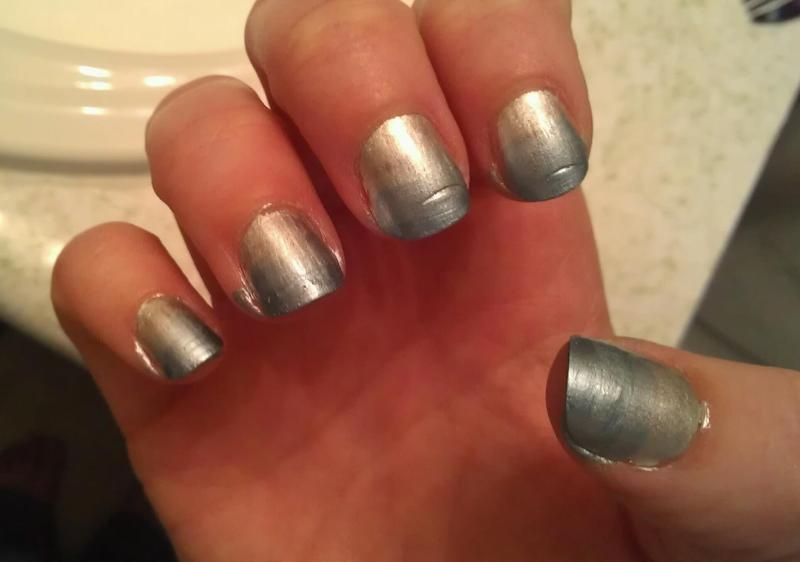 Ignore the grooves on my first two fingernails, that's from the last time I had acrylics.
How I did it:
I applied a single coat of the metallic silver (Sally Hansen Insta-Dri in silver sweep) to each nail. It's a very opaque polish so I only needed one coat. Then, using a makeup sponge, I applied the metallic blue (Rimmel vinyl mirror in blue bird) to the top of each nail and faded it down until I was satisfied with the color and the fade. To finish, I applied a clear topcoat.
It is important to let each layer/color dry in between coats.
Now I know this isn't the best manicure job I've ever done so I'm open to comments or suggestions! Stay tuned for more of my nail art adventures!